Almost every company has some involvement with working at heights: snow removal from the roof, loading train wagons, working on wind turbines, repairing an air-contitioning unit on the roof, etc.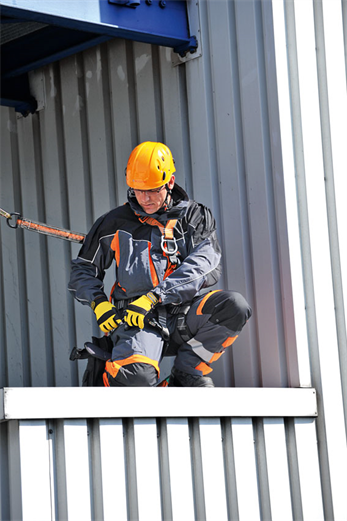 Employee safety? It's an obligation for employers!
What exactly does it mean?
Employers must guarantee the safest possible workplace: mapping risks, and taking measures to eliminate or minimise them.
To provide equipment so that employees can carry out their work well and safely.
Unfortunately, many accidents still happen as employees often do not know how to use their personal fall protection equipment. Things like: how do you put on a harness? Is the right size? Which anchor points should you use? And what should you do if you do fall and are left hanging?
Employee training is vitally important!
Certex Latvija is a specialist in the area of fall protection systems, personal protective equipment for work at height. We offer a wide range of training:
Working with fall protection equipment.
Climbing and work at height.
Rescue at height.
Customised training.
We have a suitable training course for everyone who works ar heights. We also train in your object, because that's how we can best apply the theory in practice!
Want to know more about the Certex Latvija training courses? Contact us.
Vēlaties pieteikties CERTEX Latvija apmācību kursiem?
Aizpildiet zemāk redzamo formu un piesakieties apmācībām.
[hubspot]