General: The first magnet of its kind to comply with EN 13155 standard. Recommended for steel sheets from 3 mm thick and up. Easy lifting and handling of horizontally or vertically stacked sheets. Sheets and plates can be turned through 90 degrees.
Design: Unique pole configuration reducing thin sheet peel off tendency. Large lifting eye, lockable in the vertical position. Release lever safety lock.
Temperature range: Material -10ºC up to +70°C, environment 0ºC up to +50°C. Beware of leaving the clamp in direct sunlight.
Finish: Painted.
Standard: EN 13155
Safety factor: Minimum 4:1.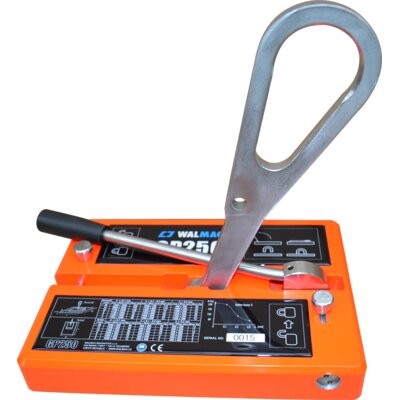 Lifting Magnet GP 250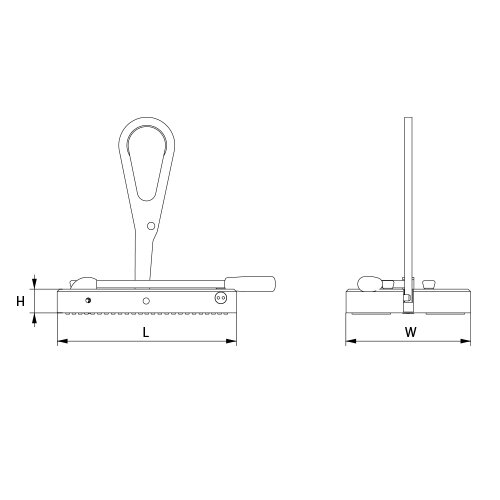 Select a row from the table below, then click the add to quote button
Download CAD

Description