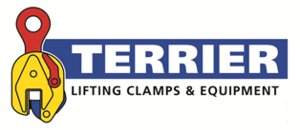 General: For horizontal lifting and transporting of steel beams and structures. Can also be attached upside down and be used as a (temporary) lifting point. Has equal opening and closing of both jaws for simple and quick assembly. Type FSVW is identical to type FSV but is delivered without a lifting eye so you can choose your own means of fixation.

Proof load: 2 x WLL.



2).
Marking: Working load limit, jaw capacity and CE-marking.
Finish: Yellow painted.
Note: The lifting clamps are suitable for lifting and transporting of steel plates with a maximum hardness of 37 HRC (345 HB, 1166 N/mm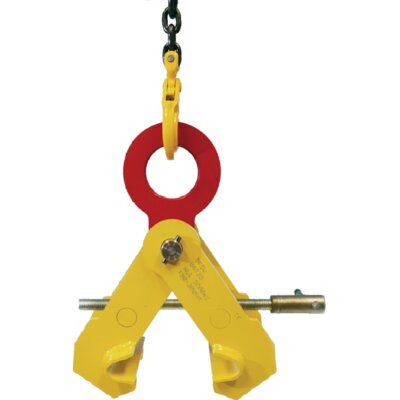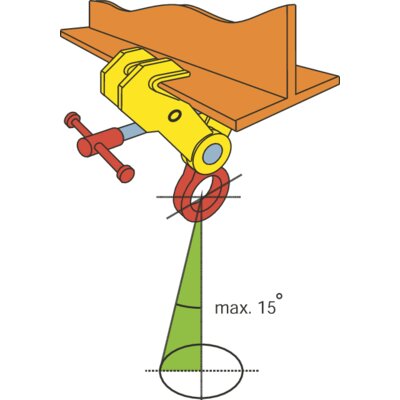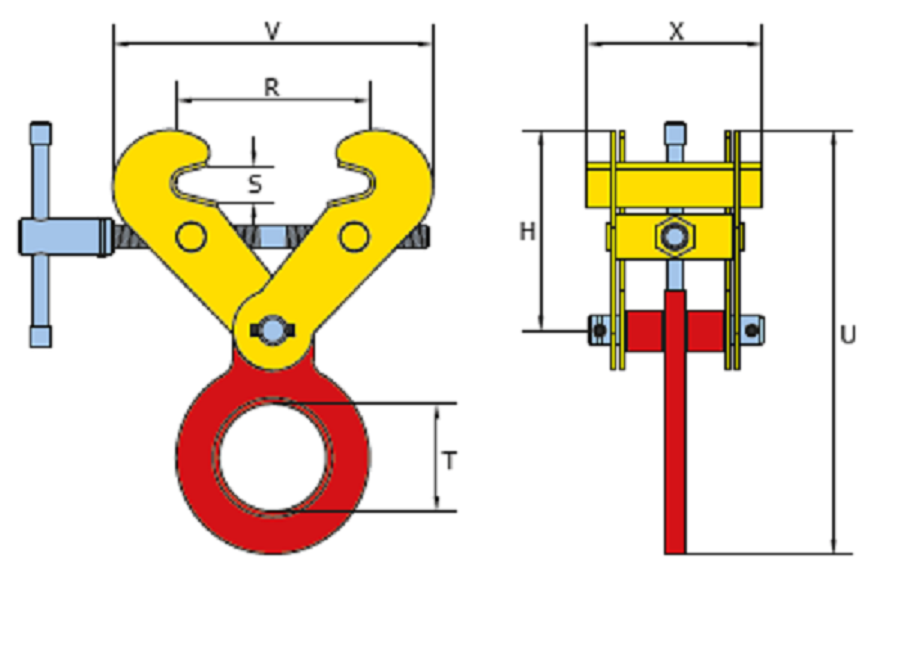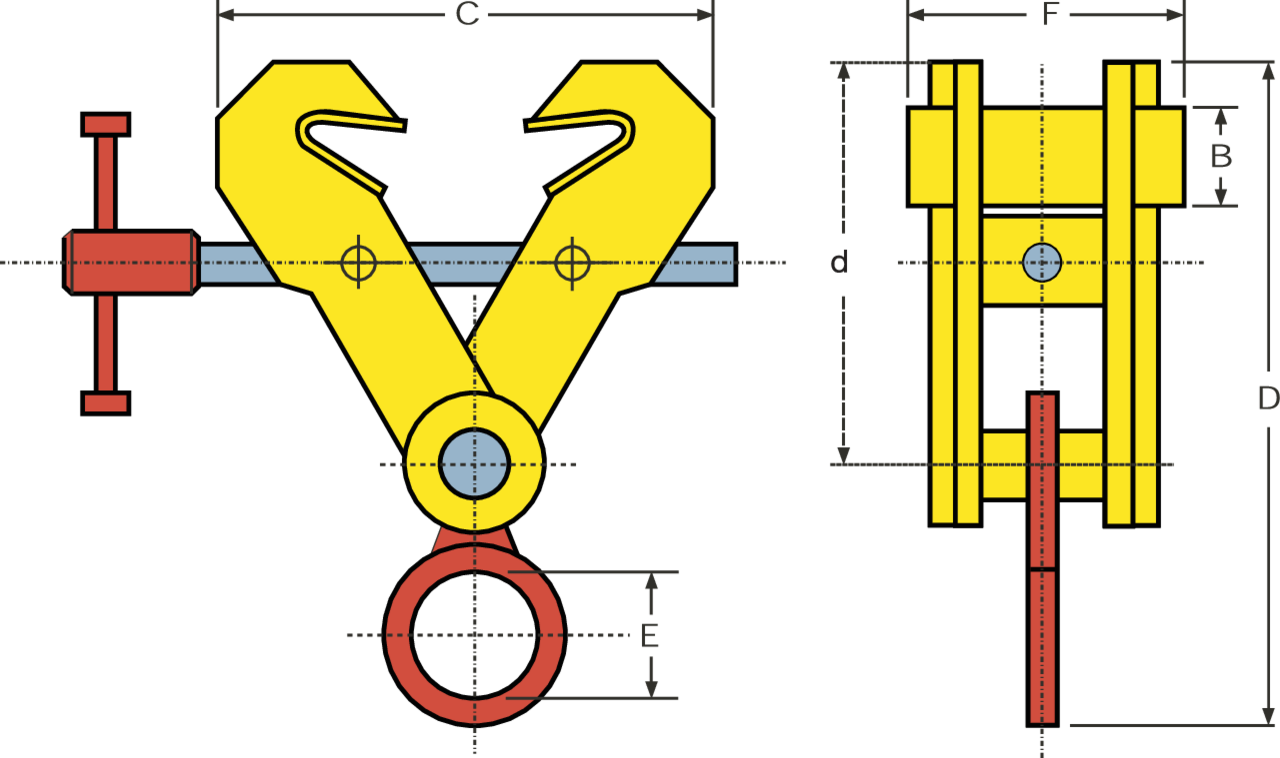 Currently this product cannot be added to an online quote. Please contact us directly for enquires.
| | | | | | | | | | |
| --- | --- | --- | --- | --- | --- | --- | --- | --- | --- |
| Art No | Code | WLL | Jaw capacity | B | C-max | D-max | E | F | Weight |
| | | tons | mm | | | | | | kg |
| 06.15FSV0100 | 1 FSV | 1 | 75-190 | 30 | 285 | 310 | 73 | 120 | 4 |
| 06.15FSV0200 | 2 FSV | 2 | 75-190 | 30 | 285 | 310 | 73 | 120 | 5 |
| 06.15FSV0300 | 3 FSV | 3 | 75-190 | 30 | 285 | 310 | 73 | 120 | 5 |
| 06.15FSV0400 | 4 FSV | 4 | 150-300 | 50 | 460 | 430 | 79 | 180 | 13 |
| 06.15FSV0500 | 5 FSV | 5 | 150-300 | 50 | 460 | 430 | 79 | 180 | 14 |
| 06.15FSV1000 | 10 FSV | 10 | 350-450 | 130 | 670 | 670 | 85 | 200 | 50 |
| | | | | | | | | | | |
| --- | --- | --- | --- | --- | --- | --- | --- | --- | --- | --- |
| Art No | type | WLL | jaw opening | dimensions in mm | | | | | | weight |
| | | tons | R mm | S | T | V-max | U-max | H | X | kg/pc |
| 16.02851400 | 1 FSV | 1 | 75 - 190 | 30 | 73,5 | 357 | 345 | 113-192 | 120 | 5 |
| 16.02851500 | 2 FSV | 2 | 75 - 190 | 30 | 73,5 | 357 | 345 | 113-192 | 120 | 5 |
| 16.02851600 | 3 FSV | 3 | 75 - 190 | 30 | 73,5 | 357 | 345 | 113-192 | 120 | 5 |
| 16.02851700 | 4 FSV | 4 | 150 - 300 | 40 | 80 | 450 | 422 | 185-240 | 180 | 15 |
| 16.02851800 | 5 FSV | 5 | 150 - 300 | 40 | 80 | 450 | 422 | 185-240 | 180 | 15 |
| 16.02851110 | 10 FSV | 10 | 350 - 450 | 95 | 88 | 695 | 653 | 400-447 | 200 | 50 |
| | | | | | | | | | | |
| 16.02962000 | 2 FSVS | 2 | 75 - 420 | 30 | 73,5 | 540 | 428 | 114-275 | 120 | 7 |
| 16.02963000 | 3 FSVS | 3 | 75 - 420 | 30 | 73,5 | 540 | 428 | 114-275 | 120 | 7 |
| 916.0264000 | 4 FSVS | 4 | 150 - 560 | 40 | 80 | 708 | 545 | 173-362 | 180 | 18 |
| 16.02965000 | 5 FSVS | 5 | 150 - 560 | 40 | 80 | 708 | 545 | 173-362 | 180 | 19,5 |
| | | | | | | | | | | |
| 16.02956300 | 3 FSVSU | 3 | 75 - 420 | 30 | 73,5 | 540 | 486 | 114-275 | 120 | 8 |
| 16.02956400 | 4 FSVSU | 4 | 150 - 560 | 40 | 80 | 708 | 613 | 173-362 | 180 | 21 |
| 16.02956500 | 5 FSVSU | 5 | 150 - 560 | 40 | 80 | 708 | 622 | 173-362 | 180 | 22 |
Download CAD

Description